This is our own geek timepiece bumper issue. Covering several timepieces, I share with you my findings.



USB Memory Watch
This shows the USB Memory Watch in full action. A red LED shows that the device is in use, and the USB Memory Watch is listed as a USB mass storage device.



Phosphor - E-Ink Display Watch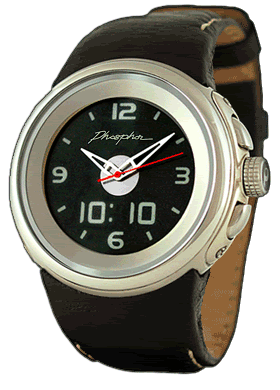 This watch has an interface that could change itself at the push of a button, thanks to its innovative e-ink display. E-ink, you ask? Think Amazon Kindle. Official Webpage.



Video Watch with OLED
Screen

Equipped with 2GB on-board storage, you could fit in 2-3 full movies into your watch and have fun watching 'em in your boring History classes. Too bad if I watch a movie on this the whole class would gather round me, causing a commotion. Can be bought in ThinkGeek (link at bottom) and in wholesale at ChinaVasion.



Tokyoflash - Infection LED Watch
We welcome our first Tokyoflash entry into the blog. Tokyoflash is famous for its increasingly hard to tell timepieces. Usually people want a watch that makes it easy to tell the time, but this one is for the ones that want to tell the time the
hard way
. This watch, named the Infection, has 3 different colours of LED to tell the time. Wait, wait - don't ask me how am I supposed to tell the time.



USB Memory Watch, Video Watch with OLED Screen, and the E-Ink Display Watch can all be found on ThinkGeek
Tokyoflash 'Infection' can be found on Tokyoflash